Courage And Resistance In Oaxaca And Mexico City
excerpted with permission from an article by Stephen Lendman of Countercurrents.org

The governor is now under enormous pressure with the people demanding he resign immediately. In desperation he's apparently disappeared, and his whereabouts remain secret. Unless in hiding he orders the state authorities go all out in violent confrontation, APPO representing the working people of Oaxaca is now the functioning authority in the state. It remains to be seen if it intends to hold on to it and can do it. For now though, the confrontation continues and it's getting even uglier. On August 21 at 3:00 AM, four vans of armed men (apparently police and hired paramilitary thugs) attacked the people guarding the antenna of Channel 9 and radio 96.9 with high powered weapons resulting in several people being wounded and one killed. In retaliation, the demonstrators took control of 10 AM and FM radio stations and are using them to inform the people what's happening on the streets. Other attacks also have been occurring most nights elsewhere in the city with people shot at or disappeared again apparetly by the state police and hired paramilitaries. So far the Oaxacan people are resolute and determined to see this through to the end and to do it nonviolently. They have the numbers on their side, and up to now the Federal government has been reluctant to intervene because of the mass peaceful resistance movement in the Mexico City streets and elsewhere calling for a just resolution of the fraudulent July 2 presidential election vote count so far unaddressed.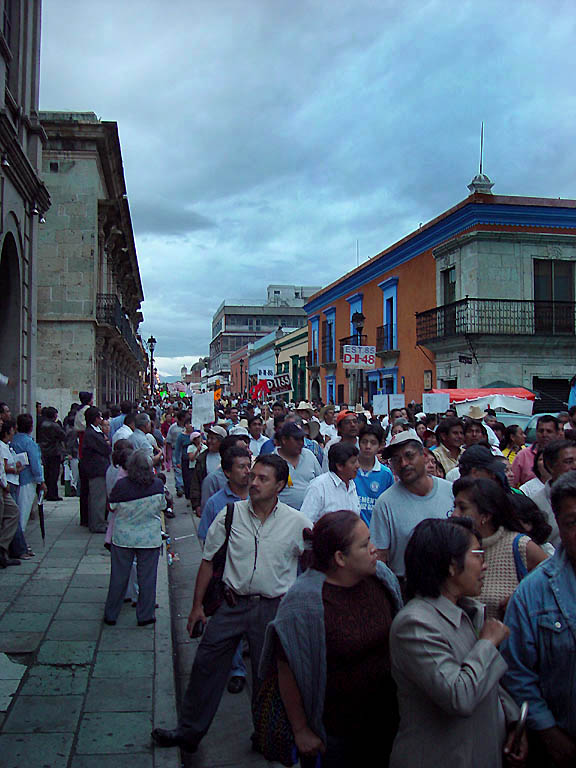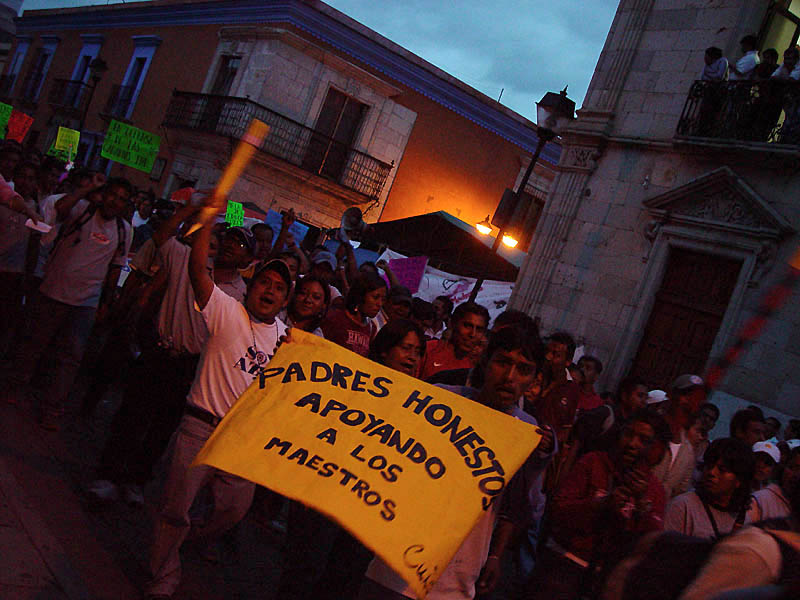 Follow up stories:



Federal Police Authorized to Enter Oaxaca: A Day Of Killings



Press Release from the CivilSociety of Oaxaca



Report from Oaxaca: Federal Police Do Not Have Control of the City



Oaxaca Action Study Group on Yahoo



Oaxaca "Silent March" Mourns Two Additional Deaths; Governor Again Calls for "Dialogue," plus a Force to Guard the Commercial Guelaguetza



Delete the Border.org: New Escalation of Police Repression Against the Popular Movement in Oaxaca



New York Premier of Oaxaca Human Rights Documentary






back to the Galeria
Mexico Lindo Home