¡Ay Corazón! Valentine Gifts from the Heart of Mexico
¡Hola, dear Friends of Mexico Lindo! Valentine's Day is fast approaching, and we have some great gift ideas for you! Below left: hearts with milagros in four sizes, from $17-48. Center: Taxi of Love with calaveras, $26. Right: Beaded Huichol heart box, $158.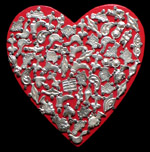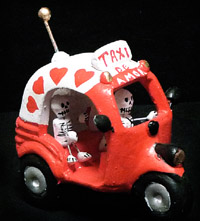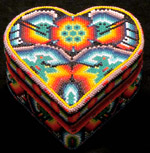 Below left: Woven metal hearts on cords, $14-18. Center: From Guerrero, a wooden heart wall hanging with angels, $158. Right: painted wood heart magnet from Oaxaca, $9.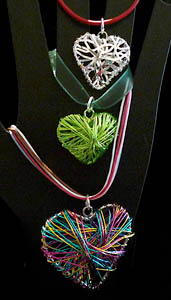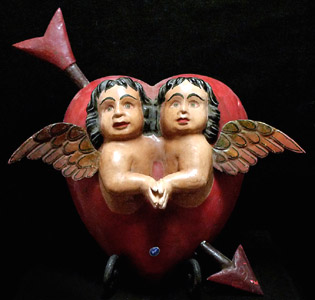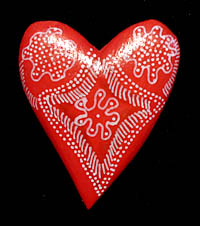 Below left: tin sacred heart with mirror, $18. Center: Doves adorn a heart that has a hinged door concealing a picture frame, $26. On the right, assorted messages of love on sacred hearts, $17.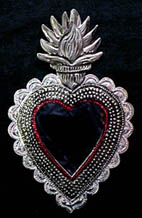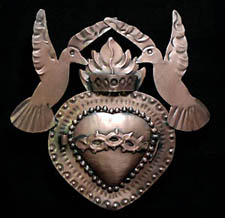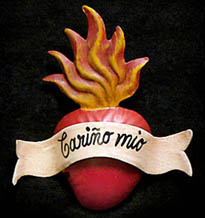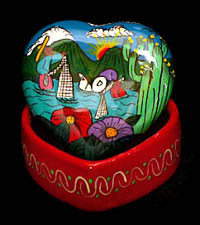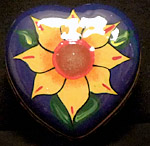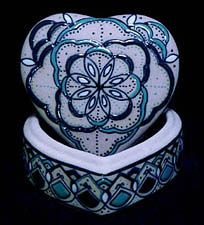 Pictured above, left and center: painted terra cotta heart boxes from Guerrero, $16. Right: Servin stoneware heart box, $48. Pictured below, offerings in sterling silver: left: a set of natural miniature flowers embedded in lucite, pendant and earrings, $42 for the set with a suede cord. Bracelets: $33 and $26. Center: Sacred heart pin/pendant combo and matching earring, $96 and $52 (collar sold separately) Right: Sterling and garnet heart bracelet, $48.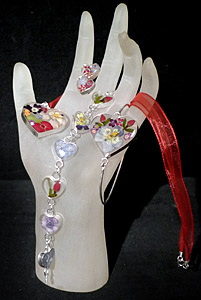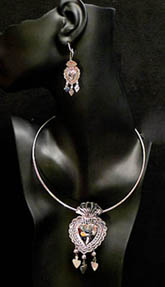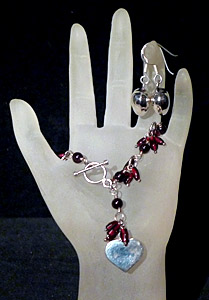 Below, romantic Valentine greeting cards ($3) flank a pewter heart with natural flowers embedded in lucite, $21.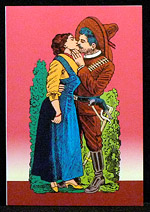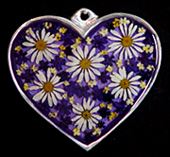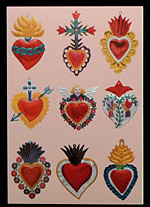 A perennial favorite at any time of the year is this pair of novios on a heart, suitable for a wedding cake top, $17. We also of course always have calavera novios in other sizes and forms, inluding nichos, miniatures, and mini boxes in terra cotta like the one below, $12. Tin hands and hearts are also always popular all year 'round, from tiny magnets to larger wall hanging sized ones with mirrors, and range from $2.50-26.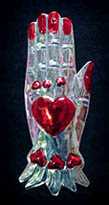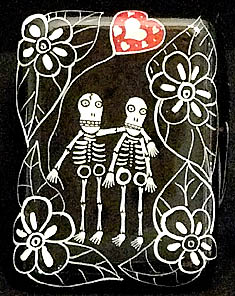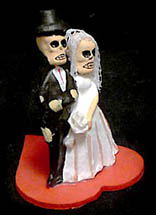 ¡Here's hoping that everyone has a fabulous February, full of lots of love...and Go Steelers!