¡Hola, Friends of Mexico Lindo! This month we want to tell you about an important organization known as Friends of Oaxacan Folk Art. This is a wonderful non profit organization created to encourage young artists from Oaxaca to continue working in the many established and unique traditions of their region, which are becoming endangered by the current economic and sociopolitical climate. FOFA will provide opportunities for scholarships for advanced arts education designed especially for these artists, who will be selected by means of a juried competition. This is the inaugural project of FOFA, hopefully the first of many. You can learn more about FOFA by visiting their site and you can contribute in several ways, either by a personal donation made directly on their site, or by planning on regular monthly contributions. Collectors may want to take part in a special online auction we have set up on Ebay of the piece pictured below by Zeny Fuentes, from June 3rd until June 13th. If you live in Pittsburgh and are bidding, then shipping charges that are figured in your final bid will be refunded to you at the end of the auction. And remember also, that the armadillo is on display here at the store, so come in and see it for yourself! 100% of our selling price will go to FOFA, and the starting price is $25.00 below the regular price of $375.00, so please bid generously!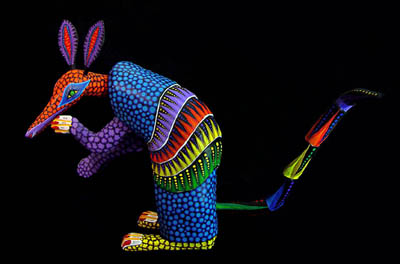 One of FOFA's founding members is the esteemed co- author of the classic Mexican Folk Art from Oaxacan Artist Families , Dr. Arden Rothstein. The long wished-for revised edition of this invaluable resource book for collectors is available now, both in our store and also at Amazon.com, via this link. The winner of the Ebay auction will also receive an autographed copy of this book, a $40.00 value ! Delivery of the book may be delayed until July, however, as we await the return from Europe of co author Anya Leah Rothstein to complete the autographs!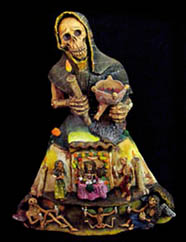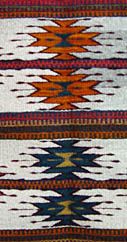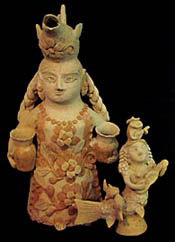 FOFA also boasts distinguished founding board members, such as renowned painter Francisco Toledo. Also closely collaborating with FOFA is Maestro Carlomagno Pedro Martinez of Ocotlan; an example of his prized work in barro negro is shown, above right. Oaxaca has the distinction of being known for a huge variety of artesanias in assorted mediums too numerous to mention here, but a few stellar examples, are those pictured here, above and below. If you share our regard for this work then please join FOFA and let's all contribute what we can to help ensure that these traditions are preserved and that these artists who put their hearts and souls into their work continue to prosper and remain in their magical homeland.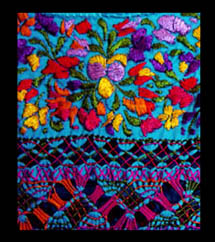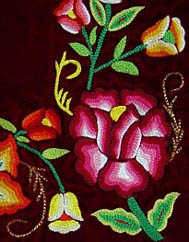 In other news...a long overdue shopping trip is planned for this month; so we'll be letting you know about new treasures when we return. Feel free to email Lisa with your special requests and as always, we'll do our best to oblige. ¡Until next time,Saludos!